BEST OF BRITISH SUPPLEMENTS!
These are specially formulated, top quality, UK made health products.
Our products are concentrated - packed with goodies - continually being refined & improved.
They beat other single-ingredient supplements
HANDS DOWN!
In 1992, the 'Earth Summit Report' revealed a potential loss of 72% of the mineral content in the soils of Europe in the last 100 years alone, as a result of modern-day intensive farming practices. These depleted soils then yield crops that are tasteless and have poor nutritional content.
Unfortunately, we can no longer rely on diet alone to fulfil our bodies' nutritional requirements. This is even the case where we believe we are eating a healthy, well-balanced diet.
We all need supplements of some kind.
JUST CLICK ON A CATEGORY BELOW...
... O

R BROWSE THROUGH OUR
"BUY NOW"

SELECTION (below).
£ 12.82
Pea Powder Protein
£ 10.31
Immune Support Supplement
SUNNY DAY SUPPLEMENTS
Vitamins & Supplements
SHOP of the YEAR 2018
ROTHERHAM
Why not make every day a
"SUNNY DAY"

day!
Top 12 Foods That Make You Feel Happy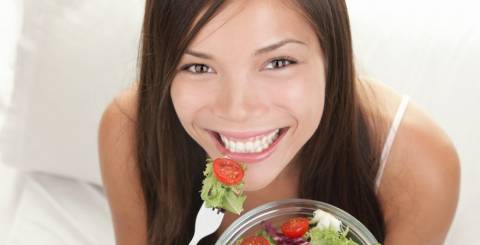 by
What if you could take a pill and you would instantly get over your depression and be happy? Or what about the cheering potion from Harry Potter? Neither of those things actually exist, of course, but there are some foods that contain supplements that have been shown in clinical trials to improve your mood. You may not be able to take a magic pill that will instantly make you joyful, but you can definitely eat some of these foods in order to combat depression, relieve anxiety or just improve your mood when you're having a bad day.
1. Strawberries
Here's the thing that you probably didn't know about the fruit that makes our shortcakes so delicious. Strawberries not only contain vitamin C, which has been shown to improve moods, but it also provides you with much-needed potassium, which helps with nerve cell generation and helps to regulate all of the other minerals that you put into your body.
2. Salmon
Okay, so not everyone likes fish. But for those who do, salmon is packed chock-full of good things for your body. For example, it has omega-3 fatty acid, as well as vitamin D, both which help release serotonin, which is the "feel good" hormone. A five-year study showed that people with depression were sad or angry less often that included fatty fish like salmon three times a week. So, add some salmon to your diet and you might just find that your depression lessens.
3. Sunflower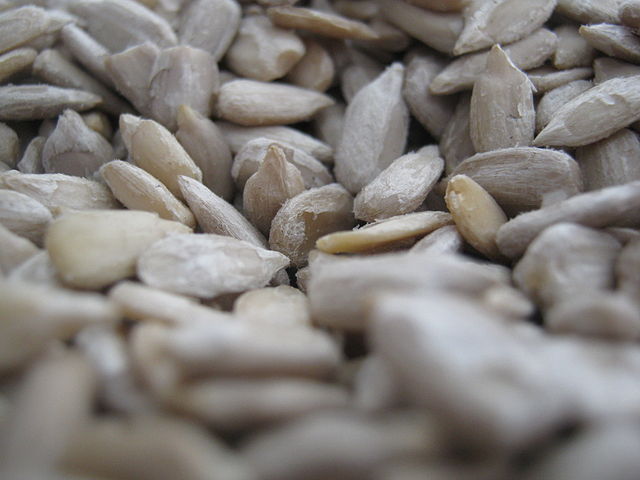 Ah, the Sunflower. It is such a beautiful plant, growing tall in gardens and yards all over the country and starring in games like Plants vs. Zombies. But those seeds that you can find just about anywhere contain all sorts of goodies. Two of them are selenium and magnesium. Both of these supplements are supposed to give you a rush of positive emotion. Plus, the amino acids in Sunflowers help to increase serotonin, which we discussed earlier.
4. Yogurt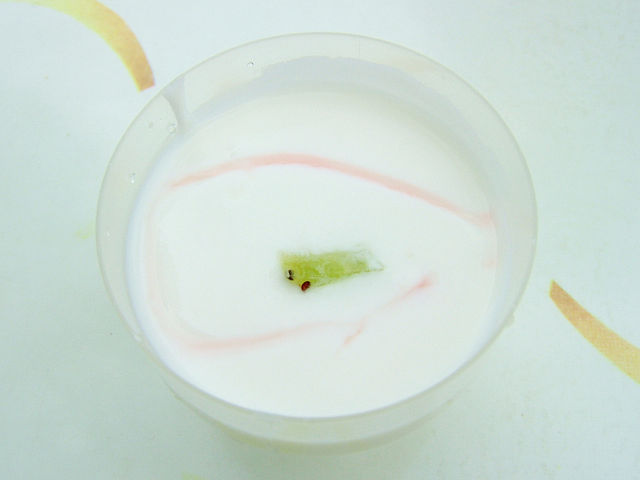 Some women go through severe mood swings when it is "that time of the month." But Yogurt has actually been shown to decrease depression, sadness and crying and irritability during PMS. This is because of the calcium in yogurt. A diet that contains around 1,300 mg or yogurt made those women in the study feel better because one cup of yogurt contains over 400 mg of calcium. Two cups of yogurt will give you your daily recommended amount, and you'll pick up the rest from other sources.So, yogurt might be what perks you up when you're feeling down. It's also delicious.
5. Walnuts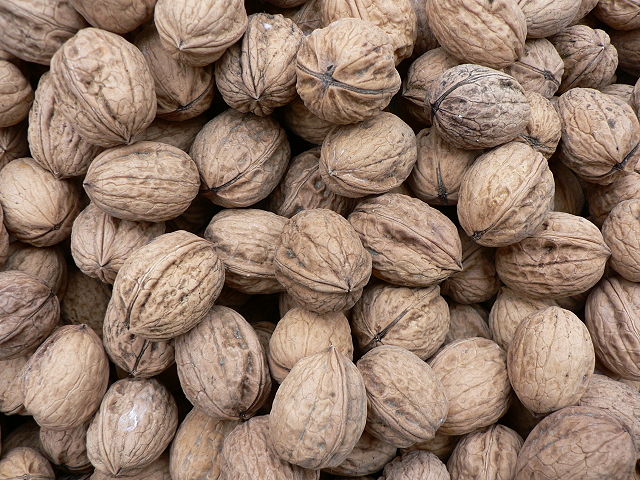 Walnuts have a whole lot of antioxidants and Omega-3's as well as a mood stabilizing supplement called magnesium. The Omega 3-s boost your mood while the magnesium keeps it stable. A study showed that those who are deficient in magnesium (combined with too much calcium) have depression signs including trouble sleeping, being irritated and suffering from extreme anxiety. So, you can eat walnuts alone, or you can put them on a salad or a bunch of other foods.
6. Cherry Tomatoes
Cherry tomatoes contain the antioxidant Lycopene. Lycopene is great for your mental health because it reduces brain inflammation. Inflammation is the body's response to a disease or toxin and brain inflammation some experts believe that brain inflammation leads to depression symptoms. So, what have you got to lose? Make a salad with some cherry tomatoes and see if you feel better afterward.
7. Popcorn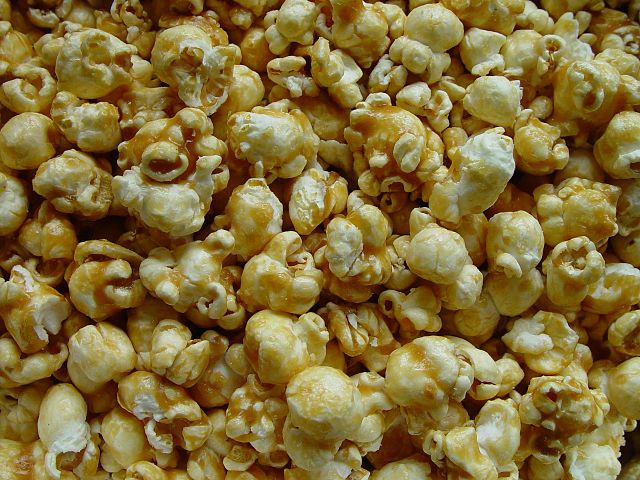 That's right, your favorite movie snack is jam-packed with carbohydrates, which cause a major increase in serotonin levels. That makes us happy and improves our mood, helping us to relax. Unfortunately, carbs also can cause weight gain if you eat too much of them. The good news is, there are carbs that aren't going to keep you from getting into that bathing suit. You want carbs that are low in glyceme and have a lot of fiber. You can get those carbs from fruit and veggies and whole grains including - you guessed it - popcorn.
8. Oregano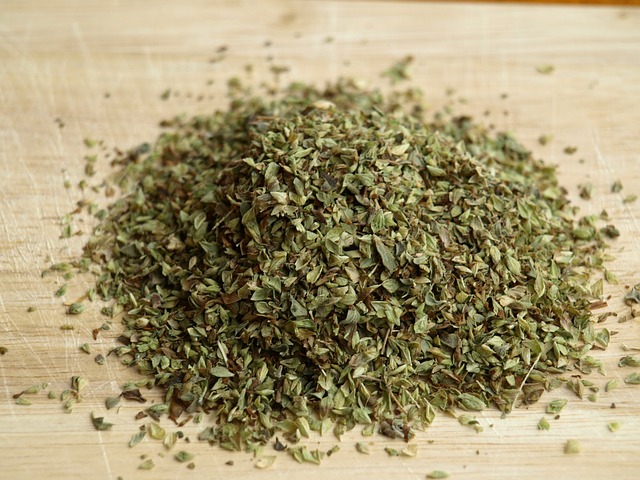 You know oregano. It's that spice that you put on pizza, spaghetti, and some other foods, But eating more of it will allow you to imbibe the caffeic acid, rosmarinic acid, and quercetin. All three of these supplements have been shown to help with depression. They are also supposed to help with anxiety and give you energy.
9. Bananas
Okay, you monkeys. Be sure to eat your bananas. They are rich in potassium which gives you energy, as well as magnesium which we talked about earlier. They also contain Vitamin B6 which is a supplement that you need for successful creation of the neurotransmitters like the often-discussed serotonin as well as dopamine. These are chemicals directly responsible for your happiness and energy
10. Eggs
You've heard the commercials. The incredible, edible egg. It's true: eggs contain so many goodies you should make eating them a priority if you are suffering from depression symptoms. Eggs contain zinc, omega-3 fatty acids, protein, and iodine. Oh, and let's not forget that eggs contain the protein you need. It really is an incredible food because all these things help to combat depression in some way and they are good for helping increase brain activity and give you a boost of energy
11. Turkey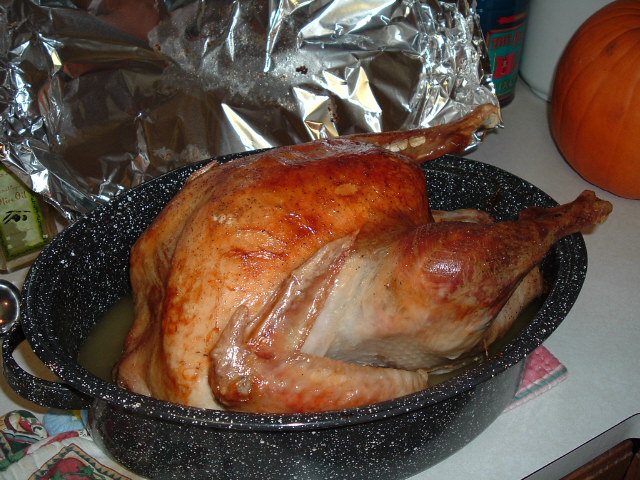 The next item on our list is a turkey. You know when you eat turkey and you feel sleepy and satisfied? Turns out that turkey contains tryptophan which is a mild sedative and produces niacin and serotonin, both of which will improve your mood.
12. Oysters
Oysters not only help with anxiety because of the zinc in them that acts as a mood stabilizer, Oysters are also an aphrodisiac, creating feelings of attraction and love in some people. Zinc is important to your body because if you get stressed, your zinc levels drop, so eat some oysters and improve your mood. Then, you might even want to find your significant other and play.
Images source: Google, copyright-free image under Creative Commons License
Preview Terms & Conditions. Terms and Conditions.
Welcome to Sunny Day Supplements. These terms and conditions outline the rules and regulations for the use of Sunny Day Supplements's Website, located at https://www.sunnydaysupplements.co.uk. By accessing this website we assume you accept these terms and conditions. Do not continue to use Sunny Day Supplements if you do not agree to take all of the terms and conditions stated on this page. Our Terms and Conditions were created with the help of the Terms And Conditions Generator and the Terms & Conditions Generator. The following terminology applies to these Terms and Conditions, Privacy Statement and Disclaimer Notice and all Agreements: "Client", "You" and "Your" refers to you, the person log on this website and compliant to the Company's terms and conditions. "The Company", "Ourselves", "We", "Our" and "Us", refers to our Company. "Party", "Parties", or "Us", refers to both the Client and ourselves. All terms refer to the offer, acceptance and consideration of payment necessary to undertake the process of our assistance to the Client in the most appropriate manner for the express purpose of meeting the Client's needs in respect of provision of the Company's stated services, in accordance with and subject to, prevailing law of Netherlands. Any use of the above terminology or other words in the singular, plural, capitalization and/or he/she or they, are taken as interchangeable and therefore as referring to same. Cookies We employ the use of cookies. By accessing Sunny Day Supplements, you agreed to use cookies in agreement with the Sunny Day Supplements's Privacy Policy. Most interactive websites use cookies to let us retrieve the user's details for each visit. Cookies are used by our website to enable the functionality of certain areas to make it easier for people visiting our website. Some of our affiliate/advertising partners may also use cookies. License Unless otherwise stated, Sunny Day Supplements and/or its licensors own the intellectual property rights for all material on Sunny Day Supplements. All intellectual property rights are reserved. You may access this from Sunny Day Supplements for your own personal use subjected to restrictions set in these terms and conditions. You must not: Republish material from Sunny Day Supplements Sell, rent or sub-license material from Sunny Day Supplements Reproduce, duplicate or copy material from Sunny Day Supplements Redistribute content from Sunny Day Supplements This Agreement shall begin on the date hereof. Parts of this website offer an opportunity for users to post and exchange opinions and information in certain areas of the website. Sunny Day Supplements does not filter, edit, publish or review Comments prior to their presence on the website. Comments do not reflect the views and opinions of Sunny Day Supplements, its agents and/or affiliates. Comments reflect the views and opinions of the person who post their views and opinions. To the extent permitted by applicable laws, Sunny Day Supplements shall not be liable for the Comments or for any liability, damages or expenses caused and/or suffered as a result of any use of and/or posting of and/or appearance of the Comments on this website. Sunny Day Supplements reserves the right to monitor all Comments and to remove any Comments which can be considered inappropriate, offensive or causes breach of these Terms and Conditions. You warrant and represent that: You are entitled to post the Comments on our website and have all necessary licenses and consents to do so; The Comments do not invade any intellectual property right, including without limitation copyright, patent or trademark of any third party; The Comments do not contain any defamatory, libelous, offensive, indecent or otherwise unlawful material which is an invasion of privacy The Comments will not be used to solicit or promote business or custom or present commercial activities or unlawful activity. You hereby grant Sunny Day Supplements a non-exclusive license to use, reproduce, edit and authorize others to use, reproduce and edit any of your Comments in any and all forms, formats or media. Hyperlinking to our Content The following organizations may link to our Website without prior written approval: Government agencies; Search engines; News organizations; Online directory distributors may link to our Website in the same manner as they hyperlink to the Websites of other listed businesses; and System wide Accredited Businesses except soliciting non-profit organizations, charity shopping malls, and charity fundraising groups which may not hyperlink to our Web site. These organizations may link to our home page, to publications or to other Website information so long as the link: (a) is not in any way deceptive; (b) does not falsely imply sponsorship, endorsement or approval of the linking party and its products and/or services; and (c) fits within the context of the linking party's site. We may consider and approve other link requests from the following types of organizations: commonly-known consumer and/or business information sources; dot.com community sites; associations or other groups representing charities; online directory distributors; internet portals; accounting, law and consulting firms; and educational institutions and trade associations. We will approve link requests from these organizations if we decide that: (a) the link would not make us look unfavorably to ourselves or to our accredited businesses; (b) the organization does not have any negative records with us; (c) the benefit to us from the visibility of the hyperlink compensates the absence of Sunny Day Supplements; and (d) the link is in the context of general resource information. These organizations may link to our home page so long as the link: (a) is not in any way deceptive; (b) does not falsely imply sponsorship, endorsement or approval of the linking party and its products or services; and (c) fits within the context of the linking party's site. If you are one of the organizations listed in paragraph 2 above and are interested in linking to our website, you must inform us by sending an e-mail to Sunny Day Supplements. Please include your name, your organization name, contact information as well as the URL of your site, a list of any URLs from which you intend to link to our Website, and a list of the URLs on our site to which you would like to link. Wait 2-3 weeks for a response. Approved organizations may hyperlink to our Website as follows: By use of our corporate name; or By use of the uniform resource locator being linked to; or By use of any other description of our Website being linked to that makes sense within the context and format of content on the linking party's site. No use of Sunny Day Supplements's logo or other artwork will be allowed for linking absent a trademark license agreement. iFrames Without prior approval and written permission, you may not create frames around our Webpages that alter in any way the visual presentation or appearance of our Website. Content Liability We shall not be hold responsible for any content that appears on your Website. You agree to protect and defend us against all claims that is rising on your Website. No link(s) should appear on any Website that may be interpreted as libelous, obscene or criminal, or which infringes, otherwise violates, or advocates the infringement or other violation of, any third party rights. Your Privacy Please read Privacy Policy Reservation of Rights We reserve the right to request that you remove all links or any particular link to our Website. You approve to immediately remove all links to our Website upon request. We also reserve the right to amen these terms and conditions and it's linking policy at any time. By continuously linking to our Website, you agree to be bound to and follow these linking terms and conditions. Removal of links from our website If you find any link on our Website that is offensive for any reason, you are free to contact and inform us any moment. We will consider requests to remove links but we are not obligated to or so or to respond to you directly. We do not ensure that the information on this website is correct, we do not warrant its completeness or accuracy; nor do we promise to ensure that the website remains available or that the material on the website is kept up to date. Disclaimer To the maximum extent permitted by applicable law, we exclude all representations, warranties and conditions relating to our website and the use of this website. Nothing in this disclaimer will: limit or exclude our or your liability for death or personal injury; limit or exclude our or your liability for fraud or fraudulent misrepresentation; limit any of our or your liabilities in any way that is not permitted under applicable law; or exclude any of our or your liabilities that may not be excluded under applicable law. The limitations and prohibitions of liability set in this Section and elsewhere in this disclaimer: (a) are subject to the preceding paragraph; and (b) govern all liabilities arising under the disclaimer, including liabilities arising in contract, in tort and for breach of statutory duty. As long as the website and the information and services on the website are provided free of charge, we will not be liable for any loss or damage of any nature.
Sunny Day Supplements refund policy.
Thanks for purchasing our products at https://www.sunnydaysupplements.co.uk operated by Dennis Dyson. In order to be eligible for a refund, you have to return the product within 14 calendar days of your purchase. The product must be in the same condition that you receive it and undamaged in any way. After we receive your item, our team of professionals will inspect it and process your refund. The money will be refunded to the original payment method you've used during the purchase. For credit card payments it may take 5 to 10 business days for a refund to show up on your credit card statement. If the product is damaged in any way, or you have initiated the return after 14 calendar days have passed, you will not be eligible for a refund. If anything is unclear or you have more questions feel free to contact our customer support team operated by Dennis Dyson. Please click here to contact!
Privacy policy: https://app.termly.io/document/privacy-policy/8f718e7f-5d01-4acb-aed0-058c778aa2cf
Acceptable use po
licy
These acceptable use policy ("Acceptable Use Policy", "AUP", "Policy") is an agreement between Website Operator ("Website Operator", "us", "we" or "our") and you ("User", "you" or "your"). This Policy sets forth the general guidelines and acceptable and prohibited uses of the sunnydaysupplements.co.uk website and any of its products or services (collectively, "Website" or "Services"). Prohibited activities and uses You may not use the Services to publish content or engage in activity that is illegal under applicable law, that is harmful to others, or that would subject us to liability, including, without limitation, in connection with any of the following, each of which is prohibited under this Policy: - Distributing malware or other malicious code. - Disclosing sensitive personal information about others. - Collecting, or attempting to collect, personal information about third parties without their knowledge or consent. - Distributing pornography or adult related content. - Promoting or facilitating prostitution or any escort services. - Hosting, distributing or linking to child pornography or content that is harmful to minors. - Promoting or facilitating gambling, violence, terrorist activities or selling weapons or ammunition. - Engaging in the unlawful distribution of controlled substances, drug contraband or prescription medications. - Managing payment aggregators or facilitators such as processing payments on behalf of other businesses or charities. - Facilitating pyramid schemes or other models intended to seek payments from public actors. - Threatening harm to persons or property or otherwise harassing behavior. - Infringing the intellectual property or other proprietary rights of others. - Facilitating, aiding, or encouraging any of the above activities through our Services. System abuse Any User in violation of our Services security is subject to criminal and civil liability, as well as immediate account termination. Examples include, but are not limited to the following: - Use or distribution of tools designed for compromising security of the Services. - Intentionally or negligently transmitting files containing a computer virus or corrupted data. - Accessing another network without permission, including to probe or scan for vulnerabilities or breach security or authentication measures. - Unauthorized scanning or monitoring of data on any network or system without proper authorization of the owner of the system or network. Service resources You may not consume excessive amounts of the Services or use the Services in any way which results in performance issues or which interrupts the services for other Users. Prohibited activities that contribute to excessive use, include without limitation: - Deliberate attempts to overload the Services and broadcast attacks (i.e. denial of service attacks). - Engaging in any other activities that degrade the usability and performance of our Services. Defamation and objectionable content We value the freedom of expression and encourages Users to be respectful with the content they post. We are not a publisher of User content and are not in a position to investigate the veracity of individual defamation claims or to determine whether certain material, which we may find objectionable, should be censored. However, we reserve the right to moderate, disable or remove any content to prevent harm to others or to us or our Services, as determined in our sole discretion. Copyrighted content Copyrighted material must not be published via our Services without the explicit permission of the copyright owner or a person explicitly authorized to give such permission by the copyright owner. Upon receipt of a claim for copyright infringement, or a notice of such violation, we will immediately run full investigation and, upon confirmation, will promptly remove the infringing material from the Services. We may terminate the Service of Users with repeated copyright infringements. Further procedures may be carried out if necessary. We will assume no liability to any User of the Services for the removal of any such material. If you believe your copyright is being infringed by a person or persons using our Services, please send a report of the copyright infringement to the contact details listed at the end of this Policy. Enforcement We reserve our right to be the sole arbiter in determining the seriousness of each infringement and to immediately take corrective actions, including but not limited to: - Disabling or removing any content which is prohibited by this Policy, including to prevent harm to others or to us or our Services, as determined by us in our sole discretion. - Reporting violations to law enforcement as determined by us in our sole discretion. - A failure to respond to an email from our abuse team within 2 days, or as otherwise specified in the communication to you, may result in the suspension or termination of your Services. Nothing contained in this Policy shall be construed to limit our actions or remedies in any way with respect to any of the prohibited activities. In addition, we reserve at all times all rights and remedies available to us with respect to such activities at law or in equity. Reporting violations If you have discovered and would like to report a violation of this Policy, please contact us immediately. We will investigate the situation and provide you with full assistance. Changes and amendments We reserve the right to modify this Policy or its terms relating to the Website or Services at any time, effective upon posting of an updated version of this Policy on the Website. When we do, we will post a notification on the main page of our Website. Continued use of the Website after any such changes shall constitute your consent to such changes. Policy was created with https://www.WebsitePolicies.com Acceptance of this policy You acknowledge that you have read this Policy and agree to all its terms and conditions. By using the Website or its Services you agree to be bound by this Policy. If you do not agree to abide by the terms of this Policy, you are not authorized to use or access the Website and its Services. Contacting us If you would like to contact us to understand more about this Policy or wish to contact us concerning any matter relating to it, you may do so via the contact form, send an email to dyson.d@outlook.com or write a letter to 15 Valetta House, Netherfield Lane, Parkgate, Rotherham, South Yorkshire S62 6AT. This document was last updated on December 16, 2019.